Home
---
Classes
Try something new or "brush" up on a long lost favorite. Suggested supplies for my classes are listed under "Supply List" on the heading bar. Visit the association on this page for full class descriptions.

Contact:
Wickford Art Association
http://www.southcountyart.org/
South County Art Association
-------------------------------------
Snowbell
Oil Painting



Chelsea
Oil Painting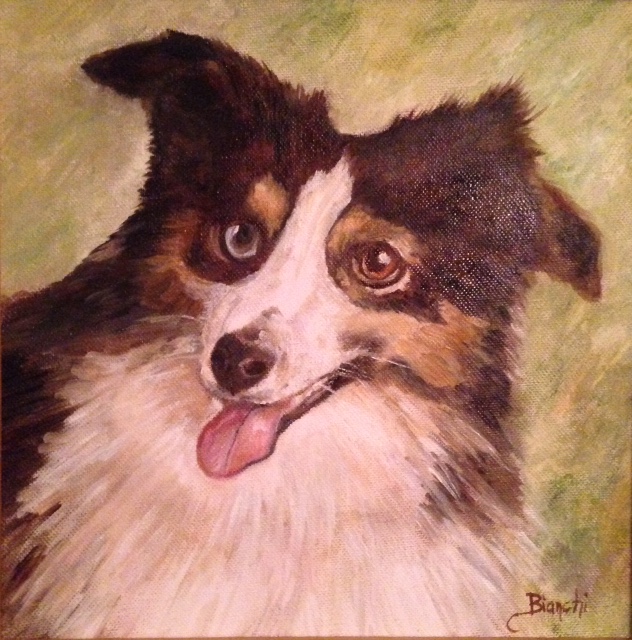 Oil and Acrylic Original Paintings
Commission Artist
Special Events Artist, Live painting at Weddings, Birthdays, Celebrations, Corporate events
My passion is uniquely creating for you! Contact me with your requests and ideas!



Commission Art Requests
Contact me for custom paintings and drawings of your private home, business, vacation destinations or memorable items. Working from your photographs, I'll create that cherished original piece for you or for gift giving. Examples are within the "Portfolio" pages on this website. Choose your dimensions. Information and suggestions are available upon request at annbww@cox.net or thru my Contact Page. I'll be happy to assist.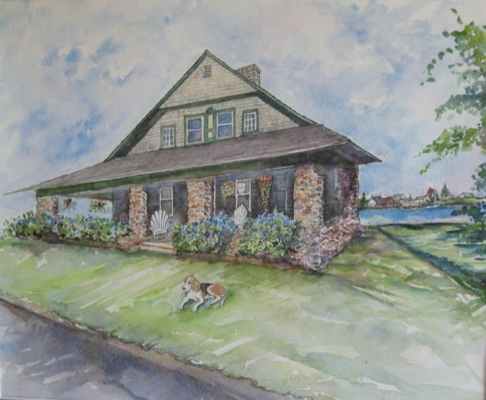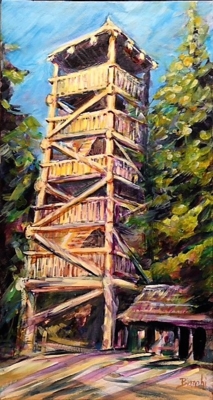 _______________________________________________________________________________________________________
Pet Portrait Commissions
Choose your dimensions
I've been creating Pet Portraits in conjunction with the Wickford Art Association as a fundraiser. Contact me through my website or Wickford Arts http://www.wickfordart.org/ for more information. It's easy to order and they make fabulous unique gifts. Please Place Your Order ahead for holiday gifting. This is the perfect time!
I also custom make frames to enhance your painting if requested.
"Favorites" Acrylic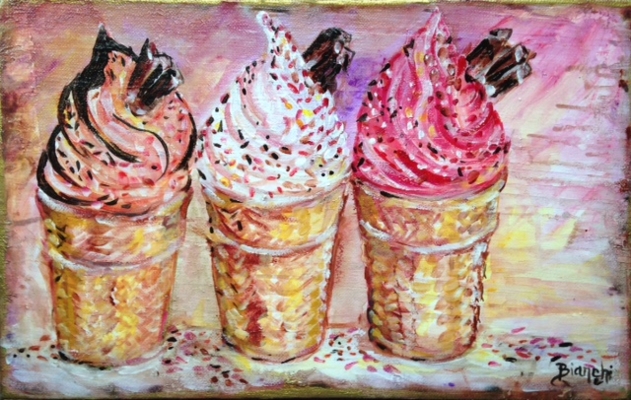 "Off Season" Acrylic Painting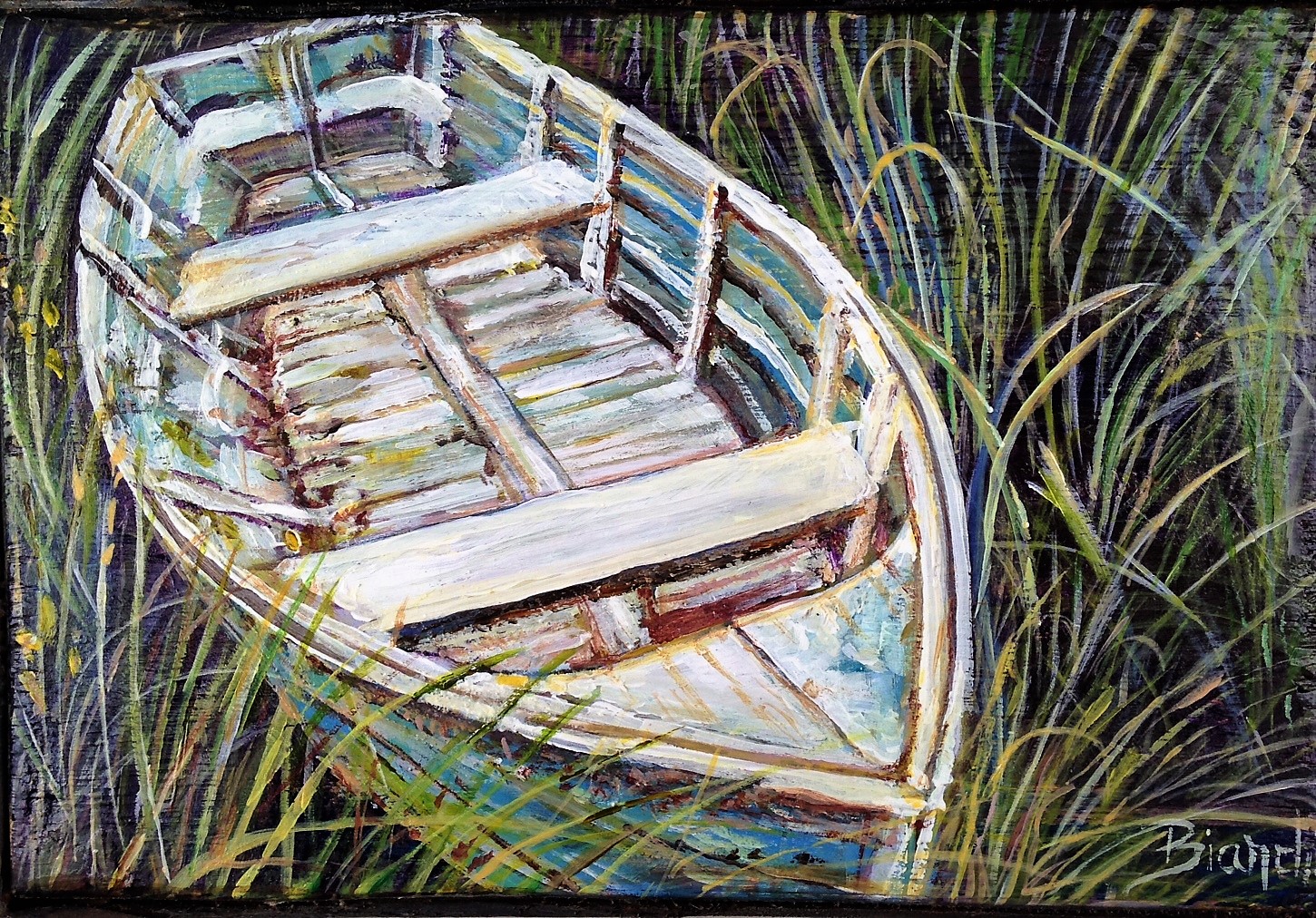 Dear Art Enthusiast...I enjoy working with a wide range of art materials; however, have spent most of my life oil painting on canvas. My oil paintings are often based on landscapes of Rhode Island and ocean themes as well as nature and historical subjects. I look forward to creating art every day and I enjoy the therapeutic rewards from creating work which others can take pleasure in and gain comfort from. Creating Art Everyday is my Passion!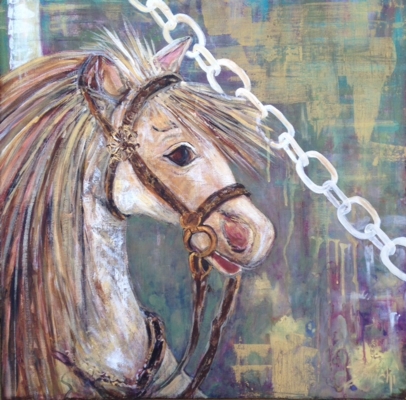 Watch Hill Flying Carousel, Westerly, RI
My Personal Art Suggestions
The following make special gifts and favorite art from your own photographs. Contact me with your requests and I'll create a unique piece for you. It's that easy!
Cherished Pet Portraits
Private Home Drawings/Paintings
Favorite Vacation and Destination/Event Paintings on site or from photographs
Memberships & Associations
South County Art Association
http://www.southcountyart.org/
Wickford Art Association
http://www.wickfordart.org/
Pawtuxet Valley Preservation and Historical Society
Rhode Island Natural History Survey
National Art Education Association

https://www.arteducators.org/

It is my pleasure to share my art with you.
Art makes the world go round!! It's relaxing, engaging and so very therapeutic. It's available in endless styles and media for everyone to enjoy.
I have been an Art teacher at the secondary level in the public schools for over twenty eight years and currently teach a variety of art classes for Rhode Island art associations, clubs, libraries, historical societies, and many other venues. My classes reach out to all ages and ability levels as I enjoy teaching everyone. Current class offerings are listed above.