About Ann E. Bianchi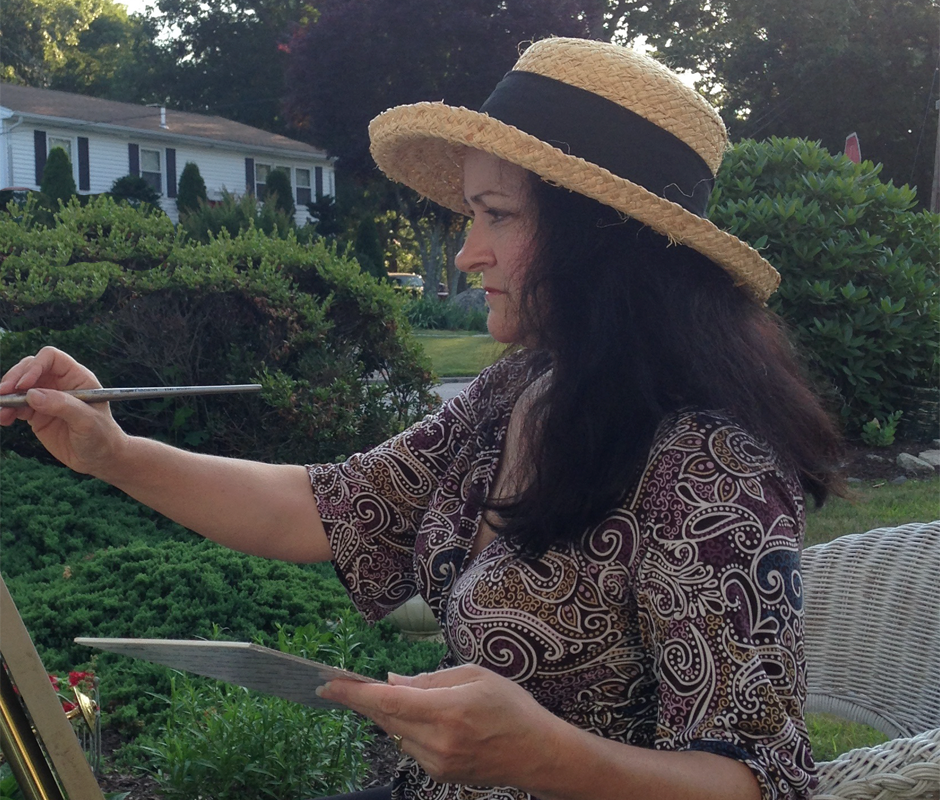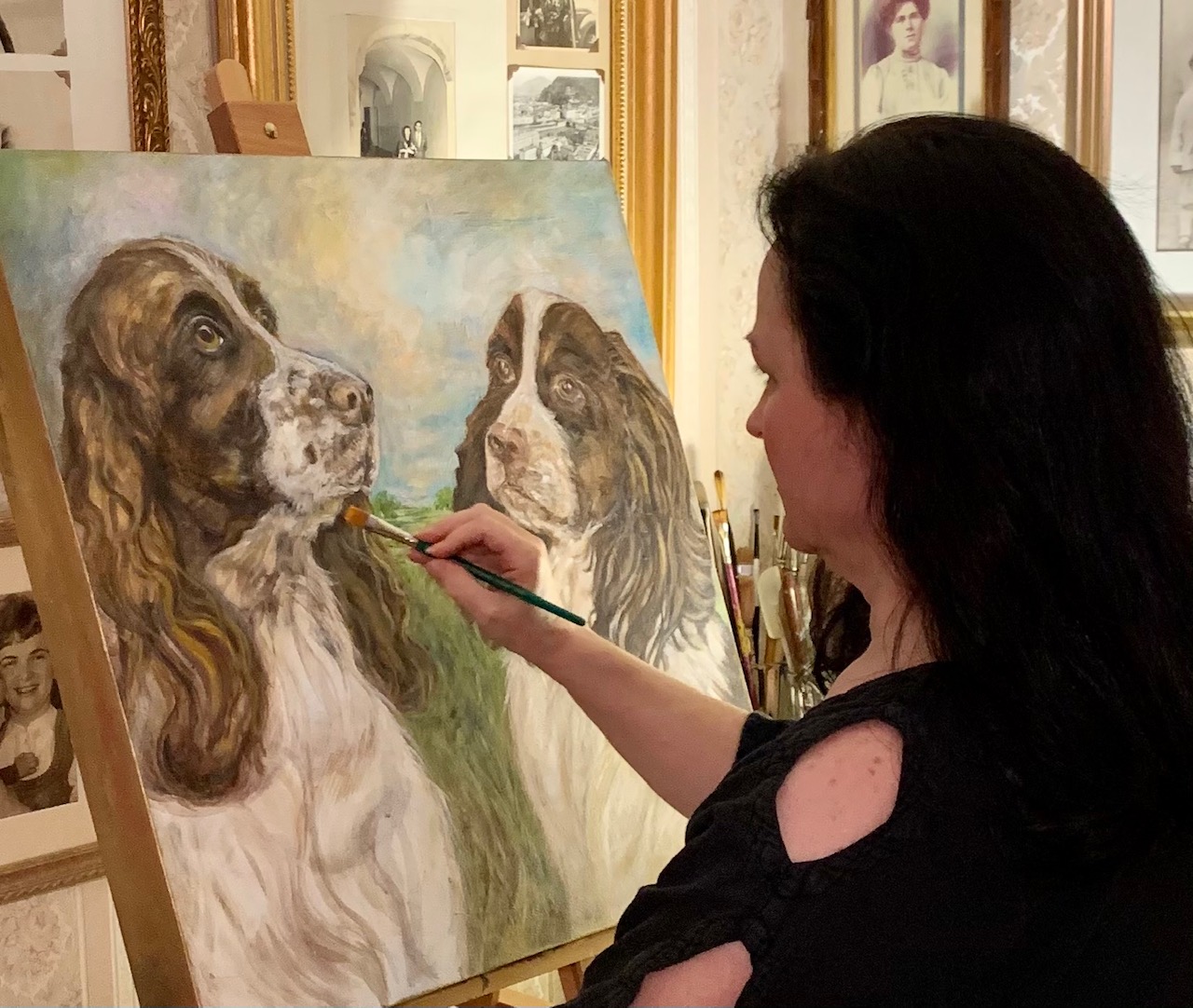 For as long as I can remember...
Art has been a way for me to share who I am.
My parents recognized my passion for art and so signed me up for lessons when I turned 9 and I continued with the lessons into high school. I was blessed to have taken these Saturday morning lessons from a very energetic artist who had just relocated his family to Rhode Island from California. He not only taught me classical oil painting and pastel techniques, but more importantly taught me to "see" the subjects I painted with an artist's eye. As an art teacher today, I'm always encouraging my students to do the same. I remember that the smell of oil paint meant I was soon to show another original which my father would create a frame for in his woodshop. I still consider the frame to be the "crown" for the painting except now I often choose it first from antique styles to contemporary ones and create the painting which fits and "feels" just right with it. Today I'm still happiest working in oils but I mix it up occasionally by dabbling in lots of other art media such as acrylics and collage. I enjoy accepting painting commissions for that special original gift. Some favorite suggestions are pet portraits and vacation destinations and private homes. If I can create that unique painting for you, it would be my pleasure.
Inspirational Statement
I am very blessed to be on a journey of creation every day of my life, painting and sharing myself thru my artwork, as well as teaching amazing artists I meet every day.
As I continue my journey as a painter creatively representing subjects of nature, landscapes, wetlands, and history, I am in awe for the beauty all around me. I need not go too far to find inspiration. I am motivated by first morning early light, a late evening sunset, a beautiful song, animals, and all things historical. I am passionate for working in Oils, Acrylics and with Textiles because their qualities allow me to emulate my favorite art styles of the 19th century, Impressionism and Barbizon. I'm happiest painting gardens of perennials, old stone walls, woodland scenes, and saltwater locations. Recently, I have been enjoying a Non-objective style of painting, focusing on color theories.
I am also inspired by colors which mean the most to me. Green represents the color of life and purple is the royal color from nature. Together they sustain me and fill me with calming sensations.
Creating art is extremely therapeutic for me because painting is my way of preserving and sharing scenes for others to enjoy. I'm pleased to note that my work is featured at Wickford Art Association, South County Art Association and I am represented by Studio 460 Gallery in Wickford Rhode Island. In addition, I'm presently teaching at both associations. Please enjoy a visual tour of my work by visiting my website: annebianchi.com for special commission requests, scheduling entertaining painting events, and for educational demonstrations. It is my hope that my paintings provide you with relaxing and calming feelings!
Creatively Encouraging Peace through Art,
Ann E. Bianchi